Matsun Nutrition Is One Of The Leading Nutraceutical Companies In The USA
Matsun Nutrition is one of the nation's premier liquid nutraceutical companies in the USA.  Our liquid supplements, liquid vitamins, and nutraceuticals are manufactured in-house at our state of the art liquid supplement manufacturing facility in Murrieta, California.  We are fully certified, inspected and approved by all applicable regulatory agencies.  When it's time to place your first or next order for liquid health nutraceutical supplements, make Matsun Nutrition your first call.  Our liquid nutraceuticals are second to none!
All of our liquid nutraceuticals are manufactured using only the highest quality raw ingredients available. When it comes to your family's health and fitness; you want the best for them no matter who you are, or where you live. We are proud of the liquid supplement products that we produce every day and we are sure you will be too.  In the industry, our nutraceutical company is known for providing premium quality liquid health products for you and your customers for the benefit of the end user's nutritional health.  We also manufacture several liquid pet supplements for cats, dogs, and horses.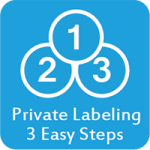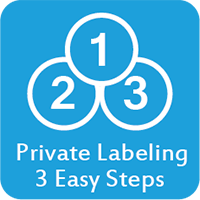 Private Labeling:  (great for new startups, low 12 bottle minimum order)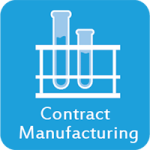 Contract Manufacturing:  (custom formulations, 800 bottle minimum order)

Why Choose Matsun Nutrition?
Matsun Nutrition is one of the top nutraceutical companies in the USA.  When you deal with us you are dealing directly with the factory. This enables us to provide the most affordable wholesale supplement pricing on all our liquid nutraceutical products. We can also provide you with quicker turn-around times and extremely efficient customer service.
Smart and successful wholesale supplement buyers and resellers realize the value of working directly with an established nutraceutical company and manufacturer. Not only do we service the entire USA, but we ship internationally as well.  Many of our customers market and sell their products throughout the world.  Our company can offer both standard and more customized formulations and solutions, depending on what your particular customers require.  Just let us know what you need, we're here to help make it happen.
*In-house label design available upon request
Quality Liquid Supplements & Liquid Vitamins

As one of the top nutraceutical companies, we have developed a wide range of liquid vitamin and supplemental health products. Our knowledgeable staff is experienced with all types of nutritional supplements, whether they are being used as multivitamin supplements, energy boosters, joint problems, skin care or other issues. We understand the human body's need to contain all these essential nutrients. For instance, as you may already know, our bodies will absorb vitamins and nutrients in a liquid form much quicker than they absorb them in pills. Needless to say, this will have a different impact on how soon the supplement begins to work.
FDA Inspected,  GMP Compliant & NSF Registered
As you become acquainted with our inventory, you will notice that all our liquid health supplement products are FDA inspected, as well as GMP compliant. Additionally, we are also NSF registered. Clearly, this is a very important benefit for wholesale buyers and resellers of liquid vitamins and supplements. The Federal Drug Administration did more than just inspect to see that our products meet their high standards. Based on their requirements, they also confirm that our vitamin and supplemental products live up to the regulations of the "Good Manufacturing Practice". We have successfully passed the series of tests that evaluate the purity of our products, not to mention the actual composition and strength of the products.

To go a step further, unlike some liquid nutraceutical companies, we are also NSF registered, and that means a lot in the nutraceutical industry. Being NSF inspected and registered means that you are recognized as having achieved a level of quality that most companies have yet to obtain. What does that mean for wholesale companies who buy from NSF registered manufacturers? That they are guaranteed to get the type of quality products that they promise to provide to their customers.
Matsun Nutrition is one of the leading nutraceutical companies in the USA for wholesale liquid vitamins and liquid supplements.