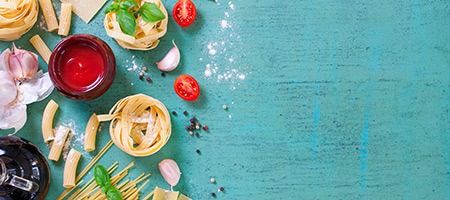 Why Is Private Labeling Supplements In The USA So Easy with Matsun Nutrition?
If you are planning to start your own business that sells and promotes private label supplements, it's recommended that you strike a deal with Matsun Nutrition. We have been private labeling supplements in the USA for over twenty years.
With that said, you are assured of the fact that the bulk supplements you get from the company are of the highest quality possible. In fact, Matsun Nutrition is widely considered as the best liquid supplement manufacturer in the United States. The company built this reputation by consistently providing their customers with liquid supplements that are safe, effective, and very affordable.
Why wait, get a quick quote now!
Our Simple Process
The biggest benefit of getting your private label supplements from Matsun Nutrition is the simplicity of the acquisition process. All you have to do is choose from the dozens of product formulas that the company has, then place your order. The company will manufacture and label your products for you at no cost. All you have to do is wait for the items to arrive at your home. Depending on your delivery location, the bulk supplements will reach you within a day to a week.
When private labeling supplements USA and vitamins with Matsun Nutrition they are delivered to you are already placed in bottles that contain your business name and logo. This means you can start reselling them straight from the box.

Unique Label Design and Packaging
In order to make your products unique, Matsun Nutrition also provides free label packaging and design services. When you place your order of private label supplements, you have the option of requesting that your own labels featuring your business name and logo are placed on the bottles. The company will do these for free.
In fact, the company employs several graphic designers whose job is to create and design unique labels for customers. All of the bottles in the bulk supplements you ordered will contain your unique labels and logos. This is one of the many perks of private labeling supplements USA and vitamins with an experienced manufacturer like Matsun Nutrition.
We Carry Over 40 Stock Formulas
It's also worth mentioning here that Matsun Nutrition has over 40 product formulas that you can choose from. All of our supplements are made here in the USA.  These include private label supplements for healthy living, vitamins for pregnant women, energy shots and drinks, multi-vitamins, and even supplements for pets like cats and dogs. Just choose which of these products you want and the company will start manufacturing and bottling them for you. The minimum order for bulk supplements is only twelve bottles so your initial investment is really low.
Private Labeling Supplements USA with Matsun Nutrition
Last but not the least, all of the private labeling supplements USA and vitamins that Matsun Nutrition manufactures are safe and effective. After all, most of them have been manufactured using natural and organic ingredients. They are also backed by scientific research and testing. The products have been put through extensive laboratory tests to ensure that they are effective in making people healthier and fitter.
Ordering from Matsun Nutrition is simple. Just go to their website and find the quote form. Simply fill out the quote form and a representative from the company will get back to you as soon as possible. And when you finally place your orders, expect the products to arrive at your doorstep within a few days depending on your location.