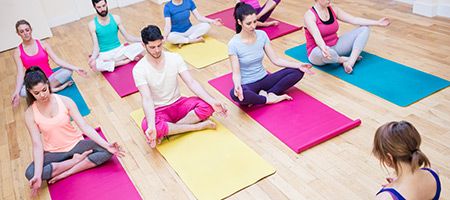 Gain Market Advantage by Buying Matsun Nutrition's USA Bulk Supplements
Are you looking for the best USA manufacturer offering USA bulk supplements to enable you to sell discounts supplements? The supplements and vitamins industry is a highly competitive venture especially for startups due to the large number of businesses selling vitamins and supplements, which makes it necessary for businesses to buy wholesale supplements and vitamins. Buying wholesale supplements and vitamins allows the business to reduce the cost of production and thus, gain a competitive edge by selling discount supplements. However, it is imperative to note that the savings margin you make when you buy USA bulk supplements depend with the manufacturer. Matsun Nutrition is a California based supplement manufacturer that offers high quality vitamins at the lowest possible price. Why wait, get a quick quote now!
Our Stock Formulas
Whether you are looking to place a small order for your Amazon store or USA bulk supplements to supply to local store, Matsun Nutrition offers competitive prices that let you sell discount supplements and still make a profit. The company, which is located in Murrieta, California and now Mesquite, Nevada, has over 20 years of experience in wholesale supplements and vitamins manufacturing and was started to start manufacturing liquid supplements as an alternative to the traditional capsule, powder and pill supplements. The company offers many stock products that range from amino acids to antioxidants, energy and fitness, amino acids, brain health, multivitamins, weight loss, prenatal and pet products among others.  So, you have plenty of made in the USA supplements and vitamins to choose from.
Our Private Label Program
All these supplements are readily available for private labeling. Private labeling by Matsun Nutrition is unique as it is designed to help individuals order low order supplements or USA bulk supplements easily and quickly. For startups, the company allows them to start selling vitamins and supplements even with a limited budget due to the low 12 bottle minimum order. However, despite being popular with startups and Amazon sellers, Matsun Nutrition has the capacity to manufacture and fulfill any orders regarding USA bulk supplements. For those interested in custom formulations, the company allows them to start customizing their formulations with as low as 800 bottles minimum order.

Easy Steps
Furthermore, whether you are placing an order for USA bulk supplements or a few bottles, Matsun Nutrition lets you finalize the process in three steps only. In the first step, you choose the ideal formulation that you would like to sell from the versatile stock products. In the next step, the in-house designers will help you create eye catching product labels for your products and lastly ship to your preferred location. If you would like to order custom formulations, you only need to send the product formulation and their in-house designers create a label for your products and then the company fulfills your order and ships it.
It is also important to note that label designs by Matsun Nutrition are absolutely free helping you save money you could otherwise have paid independent designers and thus, enable you sell discount supplements. Matsun Nutrition has also put in place an effective logistics and shipping program that makes it possible for your wholesale supplements and vitamins to be shipped to any part of the world in the shortest time possible. Other services offered by Matsun Nutrition include flavor sampling, custom test batching, research, product developing consulting, label consulting and shelf life stability testing to help ensure that your supplements are of the highest possible quality.