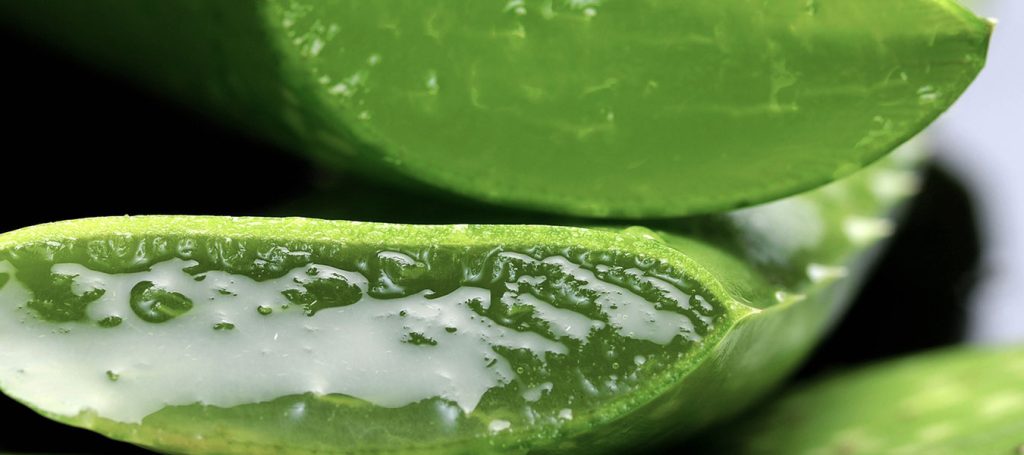 Across the world, Aloe Vera is used for all kinds of home remedies and natural treatment of various symptoms. In the western world, Aloe Vera has found widespread use in the pharmaceutical, food, and cosmetic industries. Currently, the manufacture of Aloe Vera products is one of the largest botanical sectors in the world and the health benefits of Aloe Vera are extensive.
Nutritional Value of Aloe Vera
Researchers have found nutritional value associated with consuming Aloe Vera. Aloe Vera contains more than 75 active components including vitamins, minerals, saccharides, amino acids, and salicylic acids. These elements are vital to the human body. Vitamins and minerals are essential for the growth and proper functioning of the body. Aloe Vera contains vitamins A, C, and E. These nutrients are antioxidants, meaning they protect the body against free radicals that can lead to various health problems. Vitamin C supports heart health and improves the immune system. Aloe Vera gel also has vitamin B-12 and folate. Additionally, the gel hosts several minerals such as potassium, magnesium, sodium, zinc, and chromium. All of these contribute to the health benefits of aloe vera.
Regulation of Naturally Occurring Inflammation
Aloe Vera contains compounds such as salicylic acid, C-glucosyl chromone and bradykinase, which have been known to have a positive effect on the body's ability to fight inflammation . Consuming Aloe Vera also slows the production of acid in the body, which may support your body in fighting normal levels of inflammation. Studies have also suggested that drinking or eating Aloe Vera supplements can support oral health due to its antimicrobial and antibacterial properties.
Supports Digestive Health
One of the health benefits aloe vera is that it can help in regulating your digestive tract. The outer parts of the plant contain elements known as anthraquinones, which support your body's natural digestive process. Taking aloe vera based supplements is a great way to ensure your body can capitalize on these health benefits.
Why Retailers should Sell Aloe Vera Products
Aloe Vera is among the few plants with both medicinal and cosmetic uses. As such, its products have an extensive market across the world. Some of its major markets include the USA, Australia, and the whole of Europe. Researchers expect the market demand across the globe to increase due to the rise of health-conscious customers and elevating hygiene standards. The working population is also expanding, and people are expected to make a gradual shift to natural products. Moreover, the world is currently experiencing a change in lifestyle that has fueled the awareness of healthy living to reduce lifestyle diseases. These factors are among other reasons that are fueling the demand for Aloe Vera.
Retailers should know that people have realized the health benefits of aloe vera, including its healing and moisturizing propertie. Clients are now looking for the most accessible place to find Aloe Vera products. Matsun Nutrition is your go to supplier of all types of supplements, including those with a base of aloe vera. Due to the health benefits of aloe vera, many of our standard formulas as well as privately manufactured formulas include aloe vera. To get started on selling your own supplements visit our contact page or call now at (888) 866-5755.