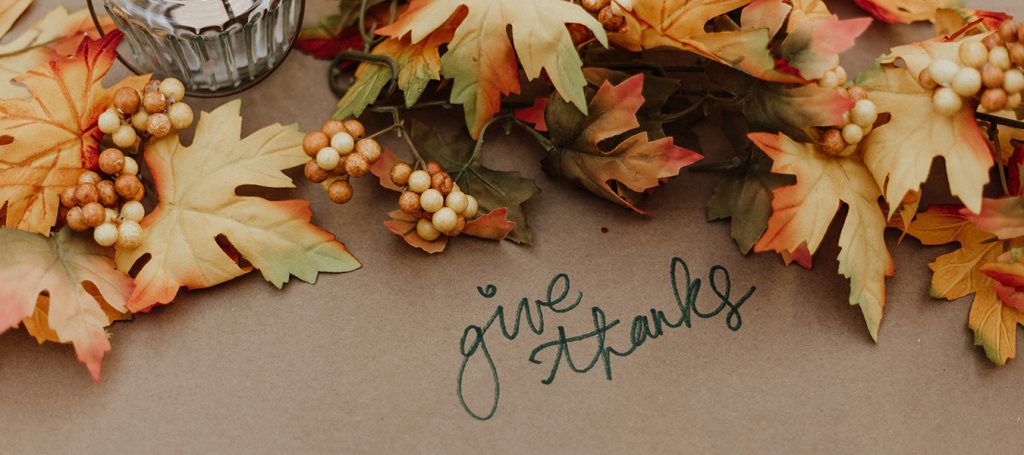 Hosting A Vegan-Friendly Thanksgiving
Thanksgiving is a time where friends and family come together for a good time and a nice meal. However, there are some people who may not be able to enjoy the "traditional" Thanksgiving meal due to a vegan lifestyle. What can these people make so they can enjoy the holiday season along with the rest of their family and friends? Continue reading to learn more about some foods for a vegan-friendly Thanksgiving.
Foods For A Vegan-Friendly Thanksgiving
Turkey Substitutes
Turkey is the most common Thanksgiving dish. It is also usually the main course for the meal. There are still ways that vegans can enjoy something similar to this classic dish.
Tofurkey is a great option for vegans who want to try something similar to turkey. I Love Vegan explains how to prepare and cook a tofurkey on their website. You can visit them by clicking the link here.
Another option for a vegan-friendly main dish is a roasted cabbage. This dish can go great for both Thanksgiving and Christmas. Delish has a recipe for vegetarians that can easily be modified by replacing butter with vegan butter to make it vegan-friendly.
Mashed Potatoes
Mashed potatoes are one of the more well known and common side dishes at a Thanksgiving dinner. However, they are not vegan-friendly unless you prepare and cook them a certain way.
To make mashed potatoes vegan-friendly, you need to avoid using dairy and substitute the butter for vegan butter. If you are having trouble with making your own vegan-friendly mashed potatoes, Delish has a recipe you can find here with the details on how to prepare and cook it.
Gravy
Gravy goes great either with mashed potatoes or even a turkey substitute like the tofurkey that was mentioned above. Although that traditional gravy requires turkey drippings so you will need to make a vegan-friendly version of this sauce.
You can use the drippings from the tofurkey mixed with flour and vegetable broth to make a simple but yummy vegan-friendly gravy. Another option is to make a vegetable gravy like the Wold Mushroom Gravy from Oh My Veggies. You can find this recipe and many more on their website here.
Salads
At first, you may think that salads are already one of the foods for a vegan-friendly Thanksgiving, however, salads sometimes contain cheese, meats, and other non-vegan elements. Another thing that could make a salad non-vegan is the dressing that is on top.
To make sure that your salad is vegan-friendly try to ensure that there are no non-vegan foods in your salad or your dressing. If you prefer to follow a recipe, here is one for a Spinach Salad and one for an Arugula Salad. Here is a Vegan Ranch Dressing recipe that will go perfect with any salad recipe and is also oil-free.
Casserole
Casseroles are another great side dish for every Thanksgiving dinner. A Casserole will usually contain dairy which can easily be substituted with something like almond or coconut milk. If you do not want to take this route, you can simply follow a vegan recipe.
Delish has a recipe for a vegan-friendly green bean casserole that utilizes almond milk instead of the traditional dairy milk. You can find this recipe along with many more on their website here. Here is a recipe by Contentedness Cooking for a delicious Vegan Potato Casserole.
Pie
When it comes to dessert at Thanksgiving, the pie is the first thing that comes to mind. This is because it is a staple food for any Thanksgiving dinner. However, many pies are not vegan-friendly.
Pumpkin Pie is the most common pie when it comes to thanksgiving. To make a vegan pumpkin pie, you can substitute milk for coconut milk, and substitute any other non-vegan food with a vegan counterpart. Delish has a recipe for a vegan pumpkin pie that you can find here.
Sweet Potato Pie is another choice for vegans who still want a slice after dinner. This recipe that is also from Delish is very similar to the pumpkin pie recipe that was mentioned above.
Conclusion
There are many different foods for a vegan-friendly Thanksgiving. One thing to remember is that instead of making a completely new dish, you can always substitute non-vegan foods like milk or butter with their vegan counterparts to make the dish vegan-friendly. As long as you make sure that you are getting a balanced diet to avoid a deficiency you can follow a vegan diet and enjoy Thanksgiving too.
Have a Happy Thanksgiving from everyone here at Matsun Nutrition.
Recipes: