Buying and Selling Wholesale Bulk Supplements and Bulk Vitamins
As a manufacturer of liquid vitamins and supplements, Matsun Nutrition offers wholesale pricing on bulk supplements and bulk vitamins for their distributors and resellers of these products. We not only offer the best deals, but we also have a wide variety of liquid supplements and vitamins to choose from. Some of our top supplements include prenatal vitamins, children's multivitamins, liquid glucosamine supplements for dogs, energy shots and much more. Samples can be provided if requested for testing and marketing purposes for customers to get an idea of what we have to offer.
Anything related to the health and supplement business can sometimes be overwhelming. There's no need to make it into a risky business. Thus, going with a licensed and NSF registered supplement manufacturer who is FDA inspected and GMP compliant is a must.  This is especially true when buying large quantities of bulk vitamins and supplements. To avoid potential future issues, a reseller needs to take the time to learn more about the manufacturing process and get to know more about the manufacturer they will be using. Fortunately, Matsun Nutrition has taken care of most of this for you, as we meet all state and federal requirements for supplement manufacturers.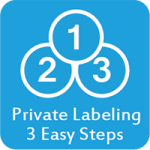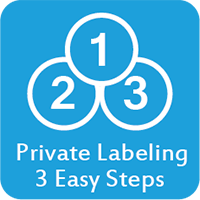 Private Labeling:  (great for new startups, low 12 bottles minimum order)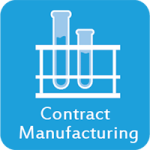 Contract Manufacturing:  (custom formulations, 800 bottles minimum order)

Services Offered
Matsun Nutrition offers the following features and services:
• Low initial orders (as low as 12 bottles for private labeling).
• Low wholesale pricing for large quantity bulk supplement and bulk vitamin orders.
• Highest quality liquid vitamins and supplements on the market.
• Private Label branding.
• Offering a wide range of liquid vitamins and supplements for both people and pets.
• Excellent customer service!
Advantages Of Buying Bulk Supplements and Bulk Vitamins

It goes without saying that buying bulk vitamins and supplements can have many advantages when it comes to pricing. This is because there is usually a reduced wholesale price for buying bulk supplements for distributors and resellers. This would apply to department stores, drug stores, private label companies and health supplement distributors who then sell them in smaller quantities at a profit.
Another advantage is reduced shipping costs. Buying wholesale supplements in bulk gives one the advantage of getting discounts not only on the product cost but also on the shipping costs. It is also important to look into the return policy offered by different bulk supplement suppliers to insulate yourself in the case of any miscommunication. This can sometimes be the result of damaged goods that occur during shipping or when a customer changes their mind about their order. A supplier with a reasonable return policy can save you a lot of time and money in the long run.
Summary
Always engage your bulk supplements manufacturer by asking relevant questions on the subject, this way you will learn the best way to communicate and collaborate with your manufacturer and maximize your profits as a liquid supplement reseller.
Matsun Nutrition provides wholesale pricing on bulk supplements, vitamins, and nutraceuticals. We manufacture all products here at our USA factory.