PRIVATE LABEL ENERGY SHOT MANUFACTURERS
Need a new energy drink manufacturer?  If you have been looking for qualified private label energy shot manufacturers to manufacture energy shots for your company, then look no further than Matsun Nutrition. We have been manufacturing energy shots and energy booster liquid supplements for many years and can have them branded with your unique labels. We are a leading liquid supplement manufacturing company that offers private label manufacturing services for customers that want to market their brand of energy shots. We even provide free label design services to help create your own unique marketing brand get you up and running as quickly as possible.  We now offer a new and popular L-carnitine supplements and shots and a green tea shot.  Give us a call!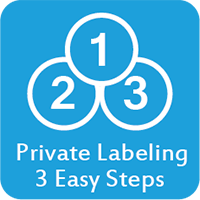 Download our FREE eBook
Energy Shot Services We Offer
Matsun Nutrition is a private label energy shot manufacturer that specializes in the production of various types of energy drinks and energy boosters. We make it simple for those customers interested in the creation of their brand of liquid supplements. Customers have the option of choosing formulas from our existing private label product line or they may choose to use their own formula or work with us to create an entirely new formulation. In any event, we act as your one-stop energy shot manufacturer. We provide everything you need from research and development to final production, including labeling, packaging, and logistics.
Reasons To Use A Private Label Manufacturer
Outsourced private label manufacturing has been very beneficial to many companies. The following are the advantages of applying this approach.
• Lower start-up costs
• Reduced production costs
• Fast turnaround time
• Reduced cash commitments to floor stock
• Elimination of bottlenecks in the supply chain
• A complete research and development lab available for new product development
The Customers We Serve
Matsun Nutrition serves new and established business, both large and small. Our private label energy shot manufacturing facility can provide you with 1,000,000 bottles or more for large bulk wholesale orders or as little as 25, 000 bottles to help a new business get off the ground. Many of our customers include mom and pop stores, online resellers, marketing companies, health food stores, department store and supplement distributors. Begin selling your genuine private label energy shots today!

The Private Labeling Process
We supply the energy shots and then brand them with your own private label design. We offer free label design services for all of the energy shot and liquid supplements that you buy from our company. We can also provide you with a label design template for your designer if so desired. By having your own brand of energy supplements, you create your own unique brand. This can benefit you greatly, allowing you to market you own new concept of what your energy shot represents and the target market you are trying to reach.
We can supply your private label energy shots in a variety of bottle sizes and varying formulations. These bottles are always wrapped with professionally designed and printed labels. We can also provide bulk packaging when needed.
We are sure that choosing us will be a lucrative decision for your business. Take advantage of our knowledge and experience to help your business in becoming more profitable by supplying private label energy shots that are unique at very low costs.
Finally, we ensure that all of the energy shots we manufacture meet strict FDA guidelines and GMP compliance.
The Benefits Of Choosing Matsun Nutrition
Matsun Nutrition has over 20 years of experience developing and manufacturing private label liquid supplements. In addition to our manufacturing expertise, we are also able to provide guidance and recommendations pertaining to the overall energy supplement market. Our staple is having "retail ready" privately labeled products available to enable you to enter the market quickly while providing low wholesale competitive pricing. Our goal is to establish long term relationships with our customers by helping them succeed in this lucrative market.
Matsun Nutrition is one of the leading private label energy shot manufacturers of energy drinks and energy boosters and liquid supplements