Manufacturing White Label Vitamins
So, what exactly are white label vitamins and white label supplements? White labeling is another term used in the nutraceutical industry for branding your own private label vitamins and supplements.  It is also more commonly referred to as private labeling.  Perhaps, the reason why the process is called white labeling is that you generally take a nondescript bottle (such as a plain white bottle) and simply attach a custom or private brand label to an existing product.  It's that easy to get started with your own line of white label nutraceutical products.
Matsun Nutrition is here to help you with all of your private label liquid supplement needs for white label vitamins and supplements.  We provide years of experience with white label vitamins and supplement manufacturing.  As a leading liquid supplement manufacturer, we can provide white labeling for any of our stock formulations, including private label minerals.  We can also assist you with developing your own custom formulas and bring them into full production, including labeling and packaging.  We even include free label designs for all of the white label supplements and nutraceuticals you order from us!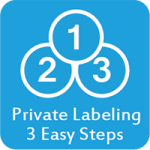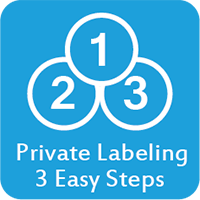 Private Labeling:  (great for new startups, low 12 bottles minimum order)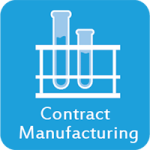 Contract Manufacturing:  (custom formulations, 800 bottles minimum order)

White Label Vitamins & Supplements:  Stock Formulations
Matsun Nutrition's white label stock supplement formulations are time-tested proven formulations for a wide variety of vitamins, minerals, supplements and nutraceuticals. Our complete liquid supplement product line is available to you for creating your own brand of white label supplement products. Simply attach your own label design, which we can assist you with at no charge.  We've got some of the best white label nutraceuticals available.
*In-house label design available upon request
White Label Supplements:  Custom Formulations
There are many benefits to developing so-called white label supplements and custom supplement formulations.  One such benefit is that we can develop custom formulas to meet your specific supplement requirements.  In addition, we take the time to fully collaborate with you and listen to your ideas.  Our goal is to meet your objectives and produce a high-quality product that you can count on time and time again.  You also have the ability to add new ingredients to any of your formulations, giving you unlimited options when it comes to manufacturing your own line of liquid supplements.
Additional Benefits of the White Labeling Supplement Process

There are many additional benefits to using a white label manufacturer such as Matsun Nutrition.  Here are just a few.
• Low Initial Financial Investment.  You can start with as little as 12 bottles under our unique white label supplements program.
• Quick To Market.  Small orders can be ready in just 1-2 days!
• No Need For Research & Development (except for custom formulations).  With our program, there's no need to start from scratch.  We've already done all of the research, development, and testings to develop a full line of quality liquid supplements.  All you need is your own brand name label.
• Limited Regulatory Requirements.  As the manufacturer, we have already met all of the necessary government regulations needed.  All you have to do is market your new products.

Fill out our Quote Form or give us a call today for private label mineral, vitamin and supplement manufacturing services.  We're always ready to discuss your private label needs for your new supplement product line.
Matsun Nutrition provides wholesale manufacturing for white label vitamins, nutraceuticals, and supplements. Your own private labeling supplement brand. Call today!