Custom Made Vitamins And Liquid Supplements
Matsun Nutrition specializes in manufacturing custom made vitamins and liquid supplements.  For over 20 years we have been one of the nation's leading manufacturers in the custom vitamins and liquid supplement industry.  We carry a complete line of stock liquid vitamin and supplement formulas that are available for private labeling.  As a full-service manufacturer, we are also able to develop any type of custom liquid supplement formula that you may need.  Our research and development staff is all on-site are ready to work with you to put your next great vitamin or supplement formula into production.  Just give us a call to get started today!
Custom made vitamins and custom supplement formulations s can provide numerous benefits for many of today's health issues.  As a result, there are many new and exciting opportunities for new companies to enter into this growing and lucrative market.  Sometimes it can be as simple as finding a small niche in the supplement industry that has gone unnoticed by mainstream supplement companies. All you need now is a reliable custom vitamin and liquid supplement manufacturer such as Matsun Nutrition to help get you started.
Free Custom Vitamins eBooks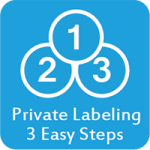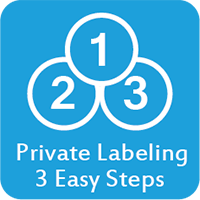 Private Labeling:  (great for new startups, low 12 bottles minimum order)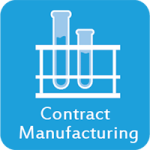 Contract Manufacturing:  (custom formulations, 800 bottles minimum order)

Once your target market has been established, we can advise you as to how best to tap into it by providing the custom vitamins and liquid supplements to meet those needs.  Our in-house formulations staff can then develop just the right formula and you're ready to start.  Plus, we provide free label designs for all our your new supplements that go into production.  This cuts down on the time it takes to bring your product to market and gives you a step up on the competition.

Make Sure Your Custom Vitamins Manufacturer Is NSF Registered
Here at Matsun Nutrition, we realize that you and your customers count on the quality and safety of the vitamins and supplements that you buy.  This is why Matsun Nutrition is NSF registered, FDA inspected and GMP compliant.  These organizations ensure that as a custom vitamin manufacturer we follow the strictest guidelines required for safe vitamin and supplement manufacturing.  Before you place an order with the vitamin manufacturer of your choice, make sure they adhere to all NSF and GMP standards.
So, when you're ready to take the next step in manufacturing your line of custom made vitamins and liquid supplements, just give us a call.  We're always here to help!
Matsun Nutrition is one of the best liquid manufacturers of custom vitamins, supplements, and nutraceuticals in the industry. We also provide private label services to help you build your own brand and stand out in the crowd.  Learn how to start your own supplement company today!