Private Label Pet Supplements Manufacturing
Matsun Nutrition is a leading private label pet supplements manufacturer of liquid pet vitamins in the USA
Becoming a private label pet supplement manufacturer and a private label pet vitamin manufacturer has been an outgrowth of our existing product line of liquid supplements for people.  We have now expanded to contract manufacturing custom pet supplements.
Everyone loves their pets, so it's no surprise that the popularity of liquid pet vitamins and supplements continues to grow.  As a private label pet supplement and contract manufacturer, Matsun Nutrition can supply you with premium quality pet liquid vitamins and supplements at the lowest cost.
An added benefit of using liquid vitamins and supplements for pets is that they are easily mixed into the pet's food and water without the drama of pill ingestion.  Studies have also shown these nutrients in liquid form can be up to 98% soluble in pet and livestock digestion. This means that nearly all the nutrients are being used during the digestion process, making for a healthier pet!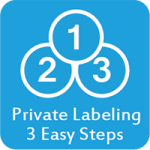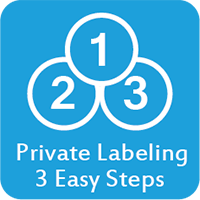 Private Labeling:  (great for new startups, low 12 bottles minimum order)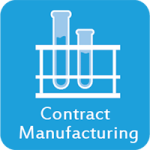 Contract Manufacturing:  (custom formulations, 800 bottles minimum order)

Liquid Pet Supplement Formulations
We are able to offer the services of a quality team of researchers including microbiologists and chemists to work with specific client needs.  An assigned team of scientists and technologists will work with our clients to custom develop a formulation and/or suggest a house formula. The size of the order and client specifics is taken into consideration on all private label pet supplements orders.  A client-specific contract is developed for each order with features like custom labeling and instructions with a time schedule and shipping details. Therefore, the client not only gets personal service on the formula; we do the packaging and shipping as well.
We currently offer private label pet supplements and liquid pet vitamins featuring the same quality manufacturing as our human products.  Pets sometimes require extra nutrition or care when health problems arise.  Cats, dogs, and horses benefit from liquid nutrition products and we offer a variety of house formulations.  We offer the same formulation service for our pet products. Vets and animal enthusiasts can request a formulation team to work on specific products addressing the animals specific needs.
Animal Liquid Nutrient Formulations  (Custom formulation service also available)
Small Minimum Orders
Many companies will not create a formula and manufacture the product without a large minimum order.  Our processes make small minimum orders possible at a reasonable price point.  We specialize in small minimum custom orders for clients like Naturopaths, Veterinarians, and small retail operations.  We feel our product will create better sales for our clients and this will lead to more orders and more clients.  Plus custom orders lead to new formulaic discoveries adding to a great product line. This actualizes new business and grows our profession in a proactive manner which is beneficial for everyone involved.

Thank you for visiting Matsun Nutrition and we hope you will call us with your questions and order information. We desire to be your private label liquid vitamin and supplement contract manufacturer and will be more than happy to assign a team to your specific pet liquid supplement needs.
Matsun Nutrition is a private label pet supplements and liquid vitamin manufacturers. We also do white label manufacturing with free label designs!