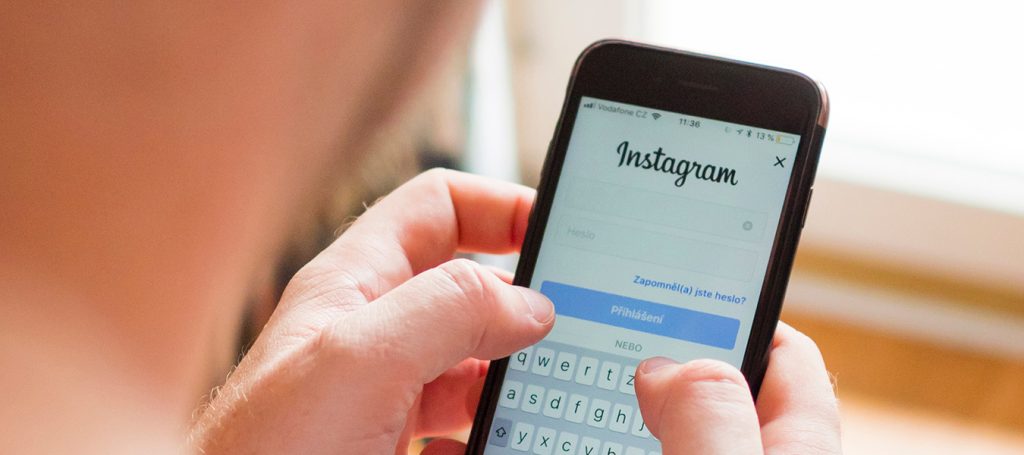 Using Instagram To Grow Your Private Label Business
Many people use Instagram to keep in touch with their family and friends who they do not see often. However, did you know that you can use this social media platform to grow your small private label business? In fact, it may be best to get started on Instagram as soon as possible so you can get a jump start on gaining new followers. So, how do you use Instagram for a private label business?
Instagram For A Private Label Business
Set Up Business Account
One of the first things you are going to want to do when you first create an account for your private label business converts the personal account to a business account. To do this you will need a Facebook business account to link to your Instagram business account.
Once you switch to a business Instagram account, you will unlock many features to help grow your business. However, in order to best use these features like insights and advertising, you will need to have a complete profile.
Complete Profile
A complete Instagram profile consists of a few things. The first being a profile picture. When choosing this, make sure it shows what your brand is about, and it could even just be your logo. Next, you want to fill out your bio with what your business is about and maybe include your most recent private label supplement. One thing you can do is add a link such as Linktree which is a service that compiles all your links into one. The best part is that it is free to start using.
The last thing you want to do when completing your profile is to come up with a theme or feel that you want your page to have. Create a pattern of post types or a schedule for when you post. You can even use tools like Planoly to plan out your posts and make sure they look aesthetically appealing together.
Find your Target Audience
When you are first starting out on Instagram, you won't have many followers except for maybe some close friends and family. However, you are going to want to branch out and expand your following. To start, look at the followers of businesses similar to yours and see if they are interested in what you are doing. Research the demographic that you want to sell your products to and learn as much as you can about them and the content that might appeal to them.
Then start posting and making efforts to gain new followers. You can start by giving them a follow and seeing if they follow back. If not, try liking some of their posts and engaging with them like commenting something on their photo. Make sure that it is still relevant to what the photo is and not bombarding people with click bait or insincere interactions as they might end up blocking you. Once you have gained somewhat of a following by doing this, and posting consistently, you will need to tailor your content to what your audience likes.
Create Content For your Audience
As previously mentioned, once you have gained a following and are posting often, you need to tailor your content to what your followers want. The Instagram algorithm favors pages with higher engagement rates. Be sure to check out this article to learn about How the Instagram Algorithm Works. One way to see what kind of content best suits your audience is by conducting an A/B test. This will allow you to post the same content, but with one variable difference to see which performs better. After some time, and different tests, you can continue to narrow down what is best for your page. That way, regardless of what type of content, such as photo, video, or story, you can still post what is best for your page.
Use Hashtags Correctly
In addition to creating content that is tailored to your audience, you are going to want to use hashtags to grow your small private label business on Instagram. Instagram posts with hashtags receive many more impressions and tend to do better than ones without. Try it for yourself, by conducting an A/B test with one post with hashtags and one without. That way, you can find if they will work for you. If you find that hashtags work for you and your Instagram for a private label business, you don't want to just fill your posts with irrelevant hashtags. Even if some of these are trending, if it has nothing to do with your brand, don't use it because there are still popular hashtags that you can use that correlate with your brand and business.
Giveaways
Hosting a giveaway on Instagram is one of the best ways to gain new followers. In fact, if you partner up with an influencer who is a specialist in your industry, you can better gain new followers. Depending on the size of their following, often times influencers will promote your product in exchange for sending them free product.
If you host a giveaway with an influencer, make sure that you have all people come to your page and follow you to enter. If done consistently, you will gain more and more followers and, eventually, customers.
Conclusion
When it comes to Instagram for a private label business, there are a few things to know. The first is to set up your account and optimize it so people can find you. The next, and probably most important is to tailor your content to what your audience wants. Lastly, remember to do giveaways as people love getting things for free and will follow you and potentially become one of your customers.
Sources
https://www.onlinemarketinginstitute.org/blog/2017/03/succeed-small-business-instagram/
https://us.accion.org/resource/your-small-business-instagram-marketing-strategy/
https://newsfeed.org/how-to-get-started-with-instagram-for-business/
https://newsfeed.org/6-tips-for-a-successful-business-instagram-profile/