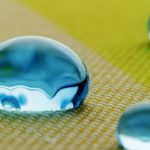 Matsun Nutrition is a company born about 20 years ago as a liquid nutritional supplement manufacturer. It was established to provide an alternative to supplement powders, pills, and capsules. The company claims that all of their liquid nutritional supplements are manufactured from excellent quality natural raw materials. These are all processed using high-quality techniques which ensure that all of their products are of superior quality.
As a liquid nutritional supplement manufacturer, the company comes with the promise to provide you with a complete solution for your supplement research and development. It strives to make this possible by allowing you access to a whole battery of analysis related to the assessment of product stability and effectiveness. Matsun Nutrition boasts a full packaging service and is able to get their products to their clients by making use of an excellent logistics department.
All of their products are manufactured according to high standards which have resulted in their manufacturing facility having cGMP certification. In maintaining these standards they are able to ensure that all their liquid supplements are made from excellent quality natural products. The company assures clients that their liquid supplements are always of superior quality.
Most of the supplements produced by the Matsun Nutrition company are for human consumption. In this regard the company prides itself on the high standards they maintain in their production plants. This has assured that they have achieved the honor of obtaining NSF approval. The company says that their products have such a pleasant taste that even children find them irresistible. Matsun Nutrition has been able to achieve this by standardizing on the use of natural flavoring. Besides their taste, the products are effective and offer a 98% solubility rate during human digestion.

Use Matsun Nutrition to provide you with your livestock with liquid supplements.  This is an achievement that the company is proud to have received. All of these supplements are extremely effective and is easily absorbed. All products are also easily digested by animals.
The company boasts an extensive list of over 40 supplements covered under their private label. Most of these are various vitamin enriched liquids for consumption. "For a full list please visit our web page at www.matsunnutrition.com," invites the company. Matsun Nutrition is able to provide you with a fully customized range of products which promotes the vision of your company. It is able to do this by having a clever labeling procedure in place. The company says that they will be able to see to all of your needs no matter how big or small it may be. You are welcome to call their private label client service at 888-866-5755 to discuss your private label requirements.
Matsun Nutrition will also manufacture your own formulated liquid nutritional supplement under their  contract manufacturing program. You can find an extensive list of dietary ingredients which they can include in your liquid supplement on their web page. They will even assist you in the design of your own custom label. With all this expertise your clients have access to superior quality nutritional supplements, which assists you in meeting your business goals.
For all of your liquid nutritional supplement needs contact Matsun Nutrition.
Call  -888-866-5755
Email – [email protected]
Web – https://www.matsunnutrition.com