Have You Ever Wanted to Learn
How To Sell Supplements On Amazon
We'll Show You How!
Matsun Nutrition can help with selling supplements on Amazon, including private label vitamins and dietary health supplements. Selling and drop shipping vitamins and supplements using Amazon's FBA program makes it very easy to get started. We can even help customers in the United Kingdom (UK) and Australia (AU) and other countries outside the USA.
Get a FREE 1 on 1 Consultation
We can help you Sell your Supplements on Amazon!
We Make it Easy to Get Started…
Teach Me How to Sell On Amazon!
Benefits Of Using Our Private Label Service To Sell On Amazon:
Minimum orders as low as just 12 bottles / $250 for private labeling
We include FREE graphic design services, apply your labels and get everything ready to ship to your location
We are fast. Normal turnaround time is just 3 days from the time you place your order with us to get it shipped out to you.
We offer 18+ high-quality liquid vitamins and dietary supplements.
Almost every bottle of private label vitamins and supplements we manufacture has a 2-year shelf life.
Volume Discounts: We offer 5% off 96 bottles, 10% off 144 bottles, 15% off 288 bottles, 20% off 400 bottles, 25% off 800 bottles.
Matsun Nutrition is fully FDA and GMP compliant.
Learn how to make money and sell supplements on Amazon
If you want to learn how to start a supplement company, check out Amazon's drop shipping program below to learn how to sell supplements on Amazon. It's so easy to get started. Buying Amazon vitamins and Amazon supplements is in high demand. Now you can sell your own private label vitamins and bulk supplements on Amazon.
Using their low-cost Fulfillment By Amazon (FBA) program enables you to take advantage of Amazon's new drop shipping and warehouse program. Now it's easier than ever to sell your private label vitamins and liquid supplements on Amazon.com. You can set up your own Amazon store and start selling immediately. For those that prefer a full-service solution, take a look at the new product fulfillment services program below. It's called Fulfillment By Amazon (FBA) and it is a full-service warehouse and Amazon drop shipping fulfillment program.
It doesn't get any easier than that!
See All the Steps to Get Started With Amazon Below
Private Labeling Supplements is easier than you think. Learn how to sell supplements and vitamins on Amazon simply by visiting their site, just click on the Amazon link below. Amazon vitamins and Amazon supplements continue to be in high demand. Someone is making sales for these types of products on Amazon every day, why not you!
Here at Matsun Nutrition we can provide you with high-quality vitamin and supplement products with the ability for you to create your own unique branding using our Private Label Program. We offer wholesale pricing and free label designs to help get you started.
Fulfillment By Amazon (FBA) not only shows you how to sell supplements on Amazon, it allows you to store your private label Amazon vitamins and Amazon supplements at their warehouse. Each time you receive an order Amazon will pick, pack and ship the items directly to your customer.
Step 1: You send your products to Amazon.
You send your new or used products to Amazon's fulfillment centers.
Upload your listings to Amazon's system – choose as many or as few products as you like.
Print PDF product and shipment labels provided by Amazon.
Use Amazon's discounted shipping or select your own carrier.
Step 2: Amazon stores your products.
Amazon catalogs and stores your products in our ready-to-ship inventory.
Amazon receives and scans your inventory.
We record Item dimensions for storage.
You monitor inventory using our integrated online tracking system.
Step 3: Customers order your products.
Customers search for and purchase your products directly on Amazon.com, or on other e-commerce channels such as your own site.
Your listings on Amazon.com are eligible for Amazon Prime and free shipping on orders over $35, and rank by price excluding shipping.*
You can expand to list and fulfill your products globally.
FBA sellers report sales increases – in a 2013 survey, 73% of FBA respondents reported that their Unit sales increased on Amazon.com more than 20%, since joining FBA.

Step 4: Amazon picks and packs your products.
Fulfillment by Amazon picks your products from inventory and packages them.
Amazon locates your products using our advanced web-to-warehouse, high-speed picking and sorting system.
We manage your order volume – whether you get a few orders a day or a thousand.
Customers can combine your orders with other products fulfilled by Amazon.
Step 5: Amazon ships your products and provides support.
Amazon ships products to customers from our network of fulfillment centers.
Amazon ships customer orders using the method they choose. All outbound shipping costs are included in your service fees.
We provide tracking information for customers.
For orders on Amazon.com, customers can contact us for customer service.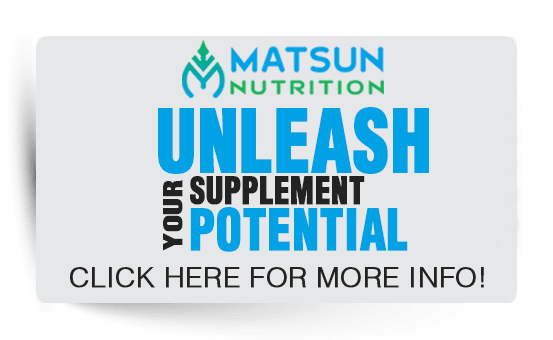 Learn how to start a supplement company and online business today!